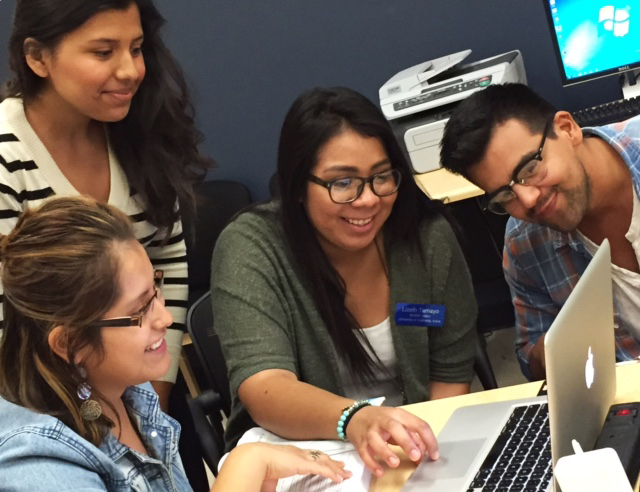 Hours of Operation
Monday through Friday
9:00am-5:00pm | SBSG 1230

Consultations
Have a walk-in appointment today! Our highly trained interns are available to guide you through finding an internship, getting into research, and guiding you through the graduate school application! Don't miss out on this great opportunity!
Meet a Graduate Student

Take the opportunity to meet one-on-one with a current UCI Graduate Student. This resource is available to guide you through the entire process from choosing a program, editing personal statements, and applying to your schools of interest. List of times available:

Wednesdays | 10:00am-3:00pm

Thursday | 11:00am-1:00pm
Meet with our graduate advisors for a 30 minute appointment! To set up an appointment call us at 949-824-8322 or email us at ssarc@uci.edu. Walk-ins are welcome.
Study Space

The SSARC provides our undergraduates with a great quiet space to study. Utilize our GRE, LSAT and GMAT test prep library or use our FEATURED COMPUTER PROGRAMS Eviews and SSPS! Come by during our normal business hours for a comfortable place to prepare for exams throughout the quarter!
Contests
Enter for a chance to win a $10 Gift Card to the Hill! Every week we have a GRE Test Prep question on our white board that you can answer to win! Every month will have 3-4 questions! That is 3-4 entries per month to increase your chances! Turn in your correct answer to the raffle box at our front desk! Prizes are distributed at the end of the month!

Please note: If you are chosen as the winner, we will ask to take a picture of you to be displayed on our wall of winners. Thank you for your cooperation and good luck!