Schedule a Consultation
Our team is available for remote and limited in-person one-on-one 30-minute consultations by appointment only. To schedule an appointment, visit https://appointments.web.uci.edu/. Once scheduled, you will receive an email and calendar invite from our team with additional information. Consultations must be scheduled 12 hours in advance. First appointment available at 9:30am and last appointment available at 4:00pm. No walk-ins available at this time.

How can SSARC help you? We can connect you to:
Graduate school applications
Academic Internships & career positions
Schoolwide and campuswide scholarships
Faculty-mentored research opportunities
Campus leadership & service opportunities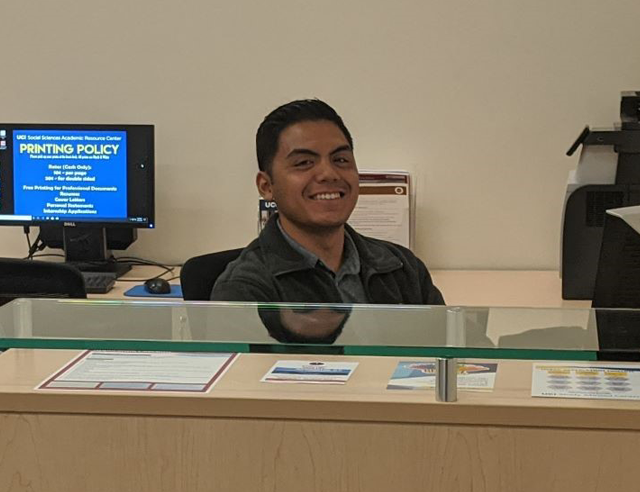 Meet a Graduate Student

Our graduate student advisors will guide you through the entire process, including program choice, personal statement edits, asking for letters of recommendation and completing/submitting the application. Take the opportunity to meet one-on-one with a current UCI Graduate Student for a 30-minute virtual appointment. Consultations must be scheduled 24 hours in advance. Graduate student advisors are unavailable during Summer Session.
Click Here to Schedule an Appointment