Hours of Operation
Monday through Friday
9:00am-5:00pm | SBSG 1230
Consultations
What can SSARC help you with? We can connect you to
Graduate school applications
Applying to Scholarships
Academic Internships & Career Positions
Faculty-mentored research opportunities
Campus Leadership & Service Opportunities
Take Advantage of our:
One-on-One Consultations
Resume/CV & Cover Letter Critiques
Study Space, Computer & Printing Services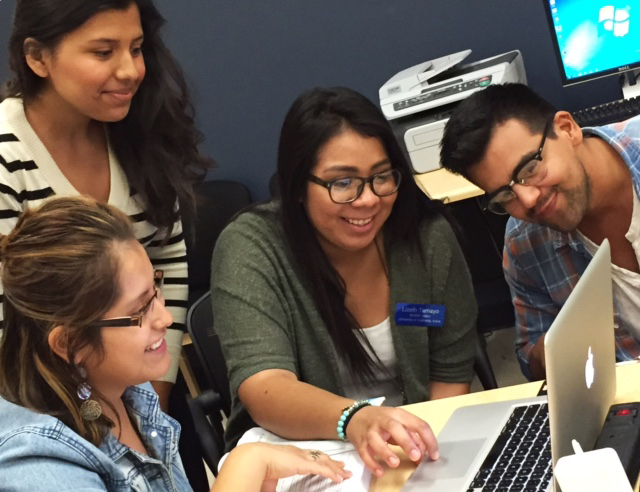 Graduate School Lending Library

Come by our office and rent a GRE, GMAT, or LSAT prep book for two weeks!

We have recent books available to borrow
Ranging from Magoosh GRE, the Official GMAT, the LSAT Trainer and more!
You can check for availability as books are limited
Pick up and drop off will be located in our office, SBSG 1230
Have old testing materials you no longer need? Donate them to SSARC to expand our collection of books and assist your Social Sciences community!
Meet a Graduate Student

Our graduate advisors will guide you through the entire process including program choice, personal statement edits, asking for letters of recommendation, and the application. List of times available this quarter:

Take the opportunity to meet one-on-one with a current UCI Graduate Student for a 30 minute appointment. Not sure where to start looking for graduate schools? Check out our graduate school database! Updated every Fall Quarter
Associated Students of UCI Representatives are Available for Consult!
Have a suggestion on how to make change within our department? Impact your Social Science community today! Meet with a Social Sciences representative of our ASUCI Senate and discuss pressing issues regarding student needs (facilities, courses, community, etc.):
Take the opportunity to meet one-on-one with our SocSci Reps for a 30 walk-in We look forward to hearing about your experiences!
Study Space

The SSARC provides you with a great quiet space to study. Utilize our GRE, LSAT and GMAT test prep library or use our FEATURED COMPUTER PROGRAMS Eviews and SSPS! Come by during our normal business hours for a comfortable place to prepare for exams throughout the quarter!
Contests
Enter for a chance to win a prize every month! We have a GRE Test Prep question on our white board weekly that you can answer to win! Every month will have 3-4 questions! That is 3-4 entries per month to increase your chances! Turn in your correct answer to the raffle box at our front desk! Prizes are distributed at the end of the month!

Please note: If you are chosen as the winner, we will ask to take a picture of you to be displayed on our wall of winners. Thank you for your cooperation and good luck!